Our #1 selling serum and #1 selling cream that have sold out 9 times. Dermatologists and over a quarter of a million customers are singing praises about this duo because the results speak for themselves.
Bestseller Duo offers great value for your money, featuring two complementary products designed to deliver immediate benefits with lasting effects.
Instant gratification with Night Renewer
Imagine using a product and waking up to notice an immediate difference. That's what Night Renewer offers with its 10% medicinal-grade (the same quality used in dermatological treatments) glycolic acid.
Derms and customers love this for its gentle yet effective exfoliation, revealing smoother and brighter skin by morning. It's like giving your skin a mini-facial every night, right at home.

Lasting Anti-Aging Benefits with Glow Maker
With Glow Maker, you're getting a properly formulated vitamin C serum - featuring ascorbic acid and bolstered by the synergy of vitamin E and ferulic acid. Together, they work to ward off premature aging without the hefty $150+ price tag you might see elsewhere.
Glow Maker embodies our commitment: creating products of the highest quality, but pricing them as low as possible so more people can enjoy them. The continued buzz around Glow Maker, even six years post-launch, speaks to its unmatched performance and value.
We firmly stand behind the efficacy of our products, which is why we back them with an industry-leading 100-day Money Back Guarantee.
If you're not 100% happy, return the products within 100 days for a full refund. We even cover the return shipping. It's our commitment to ensuring you're completely satisfied with your Maelove journey.
100-day happiness guarantee
Researched & manufactured in USA
"In the past I have always used very expensive vitamin C products, none compare to the Glow Maker!!"
- Daryl R.
"Night Renewer is so easy to use. My skin has totally transformed. Friends and family tell me my skin looks flawless and glowing."
- Melissa A.
"Maelove's Glow Maker consists of Vitamin C, E and Ferulic Acid in a formula that has taken years to perfect. It repeatedly sells out thanks to holding high-end quality."
"We can personally attest to the glow-giving properties that make this serum so hard to keep in stock."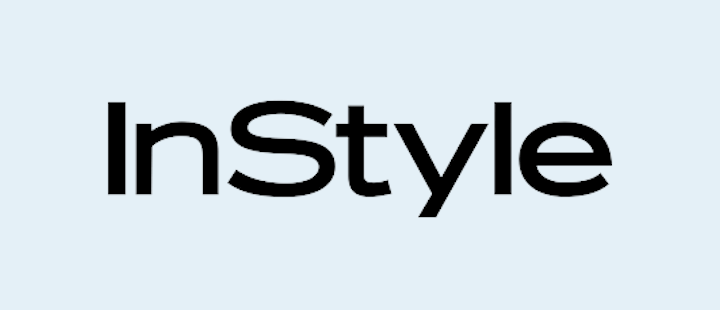 "My Mom Said It Looked Like I Got Botox After One Night of Using This $33 night cream. And she's not one to throw around compliments."
Derms Love Maelove
"You can't go wrong with developing a skincare regimen around the Maelove line – they have something for all skin types to achieve the actual results you are looking for using proven, researched backed ingredients in easy to use formulations."
- Scott Walter, MD, FAAD (@denverskindoc)
"Maelove has done a great job to stabilize their vitamin C and make it super affordable, which has been a struggle in the skincare market to make a good vitamin C affordable and effective."
- Chris Tomassian, MD
"I'm a huge fan of Maelove because there's a great combination of ingredients and they do it at a very affordable price. Skin care doesn't have to be expensive or complicated, and Maelove is a great brand to try out."
- Dylan Greeney, MD (@swolemd)
Obsessively Formulated
Let's dive deep into the wonders of ascorbic acid, the most potent and researched form of Vitamin C, and the key active ingredient in the Glow Maker.
Antioxidant Powerhouse: Ascorbic acid stands out as a formidable antioxidant, diligently neutralizing the free radicals primarily generated by UV exposure and environmental pollutants. This action is crucial, as it shields our skin from the adverse impacts of oxidative stress, maintaining its health and vitality.

Collagen Boost: Now, let's talk about collagen – our skin's scaffolding. It's what gives our skin its elasticity and firmness. Ascorbic acid plays a pivotal role in collagen synthesis. With regular application, it helps in preserving a youthful skin texture and appearance, something we all aim for in our skincare journey.

Hyperpigmentation Management: And for those dealing with uneven skin tone and hyperpigmentation, Vitamin C has emerged as a true ally. It works by regulating melanin production, paving the way for a brighter, more even complexion.

Incorporating ascorbic acid into your skincare routine is like giving your skin a daily dose of protection, resilience, and luminosity. So, let's embrace this skincare superhero and unlock the path to radiant, healthy skin.
Talking nerdy (if you want to learn more):
Incorporating a properly formulated Vitamin C serum into your routine can be a game-changer for overall skin health and luminosity.
Ascorbic Acid, also known as Vitamin C, is one of nature's best antioxidants and indeed, one of the primary defenses against UV damage employed by the skin. Special receptors in the skin pull Vitamin C out of your bloodstream to pack your skin full of this protective antioxidant which is the most plentiful antioxidant in the skin (Pullar et al. 2017).
The number one cause of premature aging of the skin is UV damage from the sun's rays. When your skin is exposed to UV rays, free radicals are spawned. These free radicals are like ricocheting bullets tearing up collagen and even DNA leading to photoaged skin and skin cancers. Fine lines and wrinkles, sunspots, ruptured blood vessels, enlarged pores, and rough coarse skin are some of the features of photoaged skin.
While Vitamin C in your skin plays a crucial role against photoaging, unfortunately, like so many processes that occur with general aging, the Vitamin C content in your skin wanes as you age irrespective of diet, as poor blood flow and nutrient delivery start to affect levels.
In other words, your natural defenses against UV damage go down with aging. This is where topical supplementation can remedy the situation as the skin drinks up the Vitamin C applied at the skin's surface (Pullar et al. 2017).
Scientific studies show that the skin will absorb Vitamin C optimally from a serum with a concentration of approximately 10-20% Ascorbic Acid, reaching saturation after 3 days of consistent daily application at these levels. A pH of 3.5 and below is also a necessary condition for topical Vitamin C absorption (Pinnel et al. 2001).
As Vitamin C can be unstable in solution, combining with Vitamin E has been found to extend the stability of Vitamin C, as well as increase its effectiveness by four-fold (Lin et al. 2003). This is because Vitamin E as an antioxidant naturally works with Vitamin C in the skin to protect it. Vitamin C is hydrophilic (water loving) while Vitamin E is lipophilic (oil loving), and together, they can protect the watery and fatty elements in a cell. In fact, Vitamins C and E in isolation are minimally effective. Further, Vitamin C can regenerate oxidized Vitamin E. Ferulic acid is a plant antioxidant that combined with Vitamin E can further extend the effectiveness of Vitamins C by eight-fold (Lin et al. 2005). For these reasons, The Glow Maker is formulated with 15% Ascorbic Acid, Vitamin E and Ferulic Acid.
As Vitamin C in the skin is quickly depleted by fighting UV damage or other free radical generating activities such as smoke and pollution throughout the day, topical Vitamin C application twice a day may be useful to replenish levels when engaged in outdoors activities. While a good broad-spectrum SPF is still the most important thing you can do to prevent photoaged skin, even good sunscreens only block about half of the free radicals spawned from UV exposure.
Topical Vitamin C and sunscreen work by differing mechanisms to protect your skin so the combination is ideal (Lin et al. 2005, Telang et al. 2013).
Topical Vitamin C has other benefits for the skin as well. Necessary in collagen production, topical Vitamin C has been scientifically proven to boost collagen production in aged skin (Nusgens et al. 2001).
The collagen content in skin decreases over time – roughly 1% per year with accelerated loss post-menopause – leading to wrinkles and sagging as we get older. UV damage accelerates this process in photoaged skin. The ability of topical Vitamin C to boost collagen production has been demonstrated in placebo-controlled trials of aged skin in postmenopausal women (Nusgens et al. 2001) and in those with photoaged skin (Traikovitch 1999). Note that the role of Vitamin C in collagen production is also responsible for its beneficial role in wound healing and for the skin symptoms of scurvy which results from Vitamin C deficiency (Pullar et al. 2017).
A final benefit of Vitamin C is that it can brighten and even out your skin tone by treating hyperpigmentation. This is not only because Vitamin C can fight UV damage which is one cause of hyperpigmentation, but also because it can inhibit an enzyme involved in skin pigment production.
A concentration of at least 10% Ascorbic acid is recommended to get maximal benefits against UV induced hyperpigmentation (DeDormeal et al. 2019).
Since Vitamin C serums must be acidic (pH < 3.5) to work well, they can be irritating. For this reason, The Glow Maker is also formulated along with hydrating and skin soothing ingredients such as hyaluronic acid and a proprietary botanical blend of Vitis Vinifera, Aloe, Aurantium Dulcis and Magnolia. Further, since it is the first serum one should apply to clean skin, The Glow Maker is formulated to go on the skin thinly and absorb quickly so that it can be layered under other serums, moisturizers, and makeup.

References
DeDormael R, Bastien P, Sextus P, Gueniche A, Ye D, Tran C, Chevalier V, Gomes C, Souverain L, Tricaud C (2019). "Vitamin C Prevents Ultraviolet-induced Pigmentation in Healthy Volunteers: Bayesian Meta-analysis Results from 31 Randomized Controlled versus Vehicle Clinical Studies." J Clin Aesthet Dermatol. 12(2): E53-E59
Lin JY, Selim MA, Shea CR, Grichnik JM, Omar MM, Monteiro-Riviere NA, Pinnell SR (2003). "UV photoprotection by combination topical antioxidants, vitamin C and vitamin E." J Amer Acad Dermatol. 48:866-874
Lin FH, Lin JY, Gupta RD, Tournas JA, Burch JA, Selim MA, Monteiro-Riviere NA, Grichik JM, Zielinski J, Pinnell SR (2005). "Ferulic Acid Stabilizes a Solution of Vitamins C and E and Doubles its Photoprotection of Skin." J Invest Dermatol 125:826-832
Nusgens BV, Humbert P, Rougier A, Colige AC, Haftek M, Lambert CA, Richard A, Creidi P, Lapiere CM (2001). "Topically Applied Vitamin C Enhances them RNA Level of Collagens I and III, Their Processing Enzymes and Tissue Inhibitor of Matrix Metalloproteinase 1 in the Human Dermis." J Investig Dermatol 116(6): 853-859
Pinnell SR, Yang H, Omar M, Monteiro Riviere N, De Buys HV, Walker LC, Yang Y, Levine M (2001). "Topical L-Ascorbic Acid: Percutaneous Absorption Studies." Dermatol Surg 27:137-142.
Pullar JM, Carr AC, Vissers MCM (2017). "The Roles of Vitamin C in Skin Health." Nutrients. 9:866. doi:10.3390/nu9080866
Telang PS (2013). "Vitamin C in Dermatology." Indian Dermatol Online J. 4(2): 143-146.
Traikovich SS (1999). "Use of Topical Ascorbic Acid and Its Effects on Photodamaged Skin Topography." Arch Otolaryngol Head Neck Surg 125:1091-1098

Glycolic acid, a member of the alpha hydroxy acid (AHA) family, boasts some impressive skincare accolades.

Exfoliation Expert: At its core, glycolic acid is an exfoliant. By loosening the bonds between dead skin cells, it encourages skin turnover, revealing a fresher, brighter skin layer beneath. This exfoliating action also preps the skin to absorb subsequent products more effectively.

Texture and Tone: Regular use of glycolic acid can lead to a smoother skin texture. It's particularly adept at reducing the appearance of fine lines, wrinkles, and enlarged pores, making skin look and feel rejuvenated.

Hydration Boost: What's lesser known is that glycolic acid has humectant properties. This means it draws moisture into the skin, ensuring it remains hydrated and plump.

Combatting Discoloration: Glycolic acid can be instrumental in fading dark spots and hyperpigmentation. By promoting faster cell turnover, it helps diminish discolorations and evens out skin tone.

Incorporating a well-formulated glycolic acid product, like a serum or night cream, can revolutionize your skincare routine, paving the way for radiant, smoother, and more even-toned skin.
Talking nerdy (if you want to learn more):
A 10% concentration of glycolic acid is the upper allowable limit for cosmetic products as regulated by the FDA.
At this concentration, glycolic acid creams can be safely used as monotherapy for mild acne for example, and with good tolerability (Abels et al. 2011). Further, at this concentration, glycolic acid creams can be used daily, and will serve as a powerful chemical exfoliant which will improve the appearance of lines and fade hyperpigmentation over a long time (Kornhauser et al. 2010).
Those looking for a quicker fix will often opt for a chemical peel which also may use glycolic acid but at a much higher concentrations that go up to 40%.
However, these quicker fixes which should only be done 1 or 2 times annually, chew through living tissue as well as dead skin cells, and so while they may be able to fade deep pigmentation and remove deep imperfections in the skin, they also may lead to scarring and require a longer healing time (Arif 2015, Chilicka et al. 2020, Garg et al. 2009, Sharad 2018).
There are several reasons to incorporate a high potency glycolic acid cream into a skincare routine.
The first is that it can restore a youthful level of exfoliation and skin renewal. Complete skin (epidermal) renewal occurs approximately every 28 days in young adults, while the same process takes 40 to 60 days in older people.
This accumulated layer of dead skin makes the skin look rougher, makes the pores look more enlarged, and light reflecting on the skin reveals a dull surface (Rodan et al. 2016). By chemically exfoliating these dead cells with hydroxy acids, one can immediately reveal smoother, brighter, and younger looking skin.
Regular sloughing off of dead skin cells can also encourage faster turnover of the underlying skin cells, which again mimics the renewal process in younger skin (Kornhauser et al. 2010).
Second, though not typically thought of as a collagen booster such as Vitamin C, retinoids or peptides, glycolic acid in particular has been shown to activate underlying cellular processes that accelerate collagen synthesis by fibroblasts, and modulate matrix degradation through keratinocyte released cytokines (Okano et al. 2003).
This collagen building ability was found to increase with increasing concentrations of glycolic acid all while avoiding triggering inflammation when kept at a pH of 4 (Narda et al. 2020).
In sun-damaged skin, glycolic acid was found to increase hyaluronic acid content in the epidermis and dermis as well as increasing collagen synthesis and epidermal thickness (Bernstein et al. 2001). In other words, glycolic acid creams are a helpful adjunct to use along with other more powerful anti-aging ingredients such as retinoids to aid in the collagen building process.
Third, increased cell turnover via exfoliation with glycolic acid is believed to help slough off hyperpigmented skin and rapidly disperse existing pigment, which helps to fade the appearance of hyperpigmentation (Kornhauser et al. 2012).
Hence, a glycolic acid cream is a helpful adjunct to use along with serums that treat hyperpigmentation by quickening the process by which hyperpigmented spots are sloughed off.
Fourth, glycolic acid creams can maintain the acidic pH level of the skin by supporting the acid mantle which in turn has a wide range of benefits.
The skin surface and stratum corneum have a naturally acidic pH between 4.1 and 5.8 and this acidity (also referred to as "acid mantle") is essential for maintaining the health of the skin (Lukic et al. 2021). Enzymes that build ceramides and other lipids in the skin barrier function best at a pH below 5, while increased pH activate serine proteases that degrade these enzymes (Hachem et al. 2010).
An acidic skin pH is necessary for a functioning skin barrier, which keeps bad bacteria like P. acnes out and keeps moisture in. By supporting the acid mantle, hydroxy acid creams have been shown to kill P. acnes bacteria, and increase skin moisture and strengthen the skin barrier (Valle-Gonzalez et al. 2020, Hachem et al. 2010, Rawlings et al 1996).
Along with its exfoliative properties, supporting the acid mantle is one way in which high potency glycolic acid creams treat mild acne even when used alone as a monotherapy (Abels et al. 2011).
Since glycolic acid creams will increase the sun sensitivity of the skin (Kaidbey et al. 2003), we suggest using this product only at night, and pair it with a broad-spectrum sunscreen with an SPF of at least 30 during the day.
High potency glycolic acid creams may also be irritating, particularly for those with sensitive skin. For those with sensitive skin, a lower potency hydroxy acid serum with skin smoothing peptides such as the Super Smooth serum is a better option.
The Night Renewer can be used during pregnancy or lactation. A supporting cast of squalane, shea butter, arnica flower, aloe, glycerin, and hyaluronic acid allows this high strength product to simultaneously hydrate, soothe and further soften and moisturize skin.


References
Abels C, Kaszuba A, Michalak I, Werdier D, Knie U, Kaszuba A (2011). "A 10% glycolic acid containing oil-in-water emulsion improves mild acne: a randomized double-blind placebo-controlled trial." J Cosmet Dermatol 10(3): 202-209.
Arif T (2015). "Salicylic acid as a peeling agent: a comprehensive review." Clinical, Cosmetic and Investigational Dermatology 8:455-461.
Bernstein EF, Lee J, Brown DB, Yu R, van SE (2001). "Glycolic acid treatment increases type I collagen mRNA and hyaluronic acid content of human skin." Dermatol Surg 27(5): 429–433.
Chilicka K, Rogowska AM, Szygula R, Taradaj J (2020). "Examining Quality of Life after Treatment with Azelaic and Pyruvic Acid Peels in Women with Acne Vulgaris." Clinical, Cosmetic and Investigational Dermatology 13:469-477
Garg VK, Sinha S, Sarkar R (2008). "Glycolic Acid Peels Versus Salicylic-Mandelic Acid Peels in Active Acne Vulgaris and Post-Acne Scarring and Hyperpigmentation: A Comparative Study." Dermatol Surg 35:59-65.
Hachem JP, Roelandt T, Schurer N, Pu X, Fluhr J, Giddelo C, Man MQ, Crumrine D, Roseeuw D, Feinhold KR, Mauro T, Elias PM (2010). "Acute Acidification of Stratum Corneum Membrane Domains Using Polyhydroxyl Acids Improves Lipid Processing and Inhibits Degradation of Corneodesmosomes." Journal of Investigative Dermatology. 130:500-510.
Kaidbey K, Sutherland B, Bennett P, Wamer WG, Barton C, Dennis D, Kornhauser A (2003). "Topical glycolic acid enhances photodamage by ultraviolet light." Photodermatology, Photoimmunology & Photomedicine 19(1): 21-27.
Kornhauser A, Coelho SG, Hearing VJ (2012). "Effects of Cosmetic Formulations Containing Hydroxy acids on Sun-Exposed Skin: Current Applications and Future Developments." Dermatology Research and Practice. Doi: 10.1155/2012/710893.
Lukic M, Pantelic I, Savic SD. (2021). "Towards Optimal pH of the Skin and Topical Formulations: From the Current State of the Art to Tailored Products." Cosmetics 8,69. doi.org/10.3390/cosmetics8030069.
Okano Y, Abe Y, Masaki H, Santhanam U, Ichihashi M, Funasaka Y. "Biological effects of glycolic acid on dermal matrix metabolism mediated by dermal fibroblasts and epidermal keratinocytes." Exp Dermatol. 2003; 12 Suppl 2: 57–63.
Narda M, Trullas C, Brown A, Piquero-Casals J, Granger C, Fabbrocini G.(2021) "Glycolic acid adjusted to pH 4 stimulates collagen production and epidermal renewal without affecting levels of proinflammatory TNF-alpha in human skin explants." Journal of Cosmetic Dermatology 20:513-521.
Rawlings AV, Davies A, Carlomusto
M, Pillai S, Zhang K, Kosturko R, Verdejo P, Feinberg C, Nguyen L, Chandar P (1996). "Effect of lactic acid isomers on keratinocyte ceramide synthesis, stratum corneum lipid levels and stratum corneum barrier function." Arch Dermatol Res 288:383–90.
Rodan K, Fields K, Majewski G, Falla T (2016). "Skincare Bootcamp: The evolving role of skincare." Plast Reconstr Surg Glob Open: e1152.doi:10.1097/GOX.0000000000001152.
Schreml S, Meier RJ, Albert MG, Seidl U, Zeller V, Behm B, Landthaler M, Abels C, Babilas P (2012). "The Impact of 10% alpha-Hydroxy Acid Emulsion on Skin pH." Skin Pharmacol Physiol 25(1): 34-38.
Sharad J (2013). "Glycolic acid peel therapy – a current review." Clinical, Cosmetic and Investigational Dermatology 6:281-288.
Valle-Gonzalez ER, Hackman JA, Yoon BK, Mokrzecka N, Cho NJ (2020). "pH-Dependent Antibacterial Activity of Glycolic Acid: Implications for Anti-Acne Formulations." Scientific Reports 10:7491.

Morning Routine:
After cleansing, apply 4-5 drops of Glow Maker to a dry face, neck, and chest. Then follow with the application of thicker serums and creams.
Evening Routine:
Cleanse, then apply serums like Glow Maker.
Follow up with Night Renewer, starting with 2-3 nights a week. Gradually increase frequency to nightly use, allowing your skin to acclimate to its exfoliating properties.
Notes on Usage:
Glow Maker is versatile and suitable for both morning and evening use. We advise applying Night Renewer only in the evenings because it might heighten sun sensitivity due to its exfoliating ingredients.
You might feel slight tingling with Night Renewer and that's normal.
Your skin will feel softer and more plump after the first full day and night of use.
While some benefits might be noticeable within days, better results (which begin in the deeper layer of the skin) can take 60 days to become noticeable as the beneficial effects from the active ingredients accumulate with continuing use.
Both products are: Cruelty-free and vegan. Non-comedogenic. Gluten-free. Fragrance-free.
Glow Maker
Water (Aqua), Ascorbic Acid, Ethoxydiglycol, Aloe Barbadensis Leaf Juice, Vitis Vinifera (Grape) Seed Extract, Glycerin, Sodium Hyaluronate, Magnolia Officinalis Bark Extract, Tocopherol, Xanthan Gum, Ferulic Acid, Lecithin, Disodium EDTA, Sodium Metabisulfite, Citrus Aurantium Dulcis (Orange) Callus Culture Extract, Ethylhexylglycerin, Maltodextrin, Triethanolamine, Phenoxyethanol
Night Renewer
Water (Aqua), Glycolic Acid, Cyclopentasiloxane, C12-15 Alkyl Benzoate, Cetearyl Alcohol, Glyceryl Stearate, PEG-100 Stearate, Glycerin, Squalane, Butyrospermum Parkii (Shea) Butter, Cetearyl Glucoside, Dimethicone, Polyacrylamide, Aloe Barbadensis Leaf Juice, , Sodium Hyaluronate Dimethylmethoxy Chromanyl Palmitate, Arnica Montana Flower Extract, C13-14 Isoparaffin, Tocopheryl Acetate, Tocopherol Phenoxyethanol, Caprylyl Glycol, Ethylhexylglycerin, Hexylene Glycol, Laureth-7, Ammonium Hydroxide, Xanthan Gum, Disodium EDTA